Super ZOIL lubricant additive
SUPER ZOIL lubricant additive from Japan, helps restore and protect the engine of your beloved vehicle.
Delivery
Delivery range:
nationwide
PRODUCT DETAILS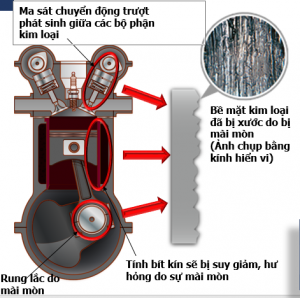 The engine will be in the best condition after finishing the new car roda. Then every time you start, the engine will gradually age.
Most engines will be composed of metal parts, metal parts when sliding at high speed will generate great friction. If the friction is large, the metal part will gradually wear out.
And if wear continues, the gap between the groups of parts will increase, making the sealing ability decrease, causing vibrations and damage to metal surfaces, the engine will not operate smoothly. Okay.
This wear will cause errors such as reducing engine power, causing noise, vibration and making emissions worse. The energy loss due to friction is said to be up to about 15%~35% if it occurs both in the motor and the gears.
No matter how high-performance lubricants are used, if the metal surface has been scratched, the effectiveness of that oil will not be promoted.
If you add SUPER ZOIL to the oil and pour it into an aging engine, SUPER ZOIL will follow the oil and penetrate deep into the metal parts inside the engine. When starting the engine, SUPER ZOIL will cause a chemical reaction based on the friction generated between the absorbed metal parts and the heat of the engine, producing new metal compounds.
⇓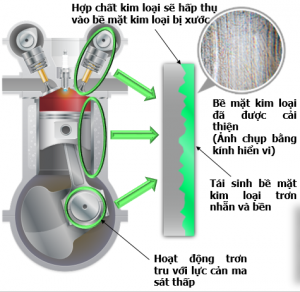 The metal compound created with SUPER ZOIL will adhere to scratched metal surfaces, and will regenerate the metal surface, transforming it into an extremely smooth and durable metal surface. The improved metal surface will have effects such as significantly reducing frictional losses, improving engine response, improving fuel efficiency, and emitting clean emissions. ., regain the original performance of the engine.
Especially, if used right from when the car has just been purchased, it will maintain the engine in the best condition, significantly extending the life of the vehicle. engine.

Không kén chọn loại xe sử dụng

Use:
•SUPER ZOIL is incorporated into the lubricant. With oil up to 1L, only 1 bottle is enough for motorbikes.
•After putting in SUPER ZOIL, start the engine and run for about 5 minutes. Then you will feel the effect immediately.
CUSTOMER REVIEWS
There are currently no reviews yet